Here is a list of tools and services that can help you for your business' daily activities. Some of the links are affiliate links, which mean that if you decide to register or make a purchase on those sites, I will receive a commission. However, you can rest assured that I have only included resources I find helpful for my own business.

I have registered domains and bought SSL Certificates through them at a great price, and now they are offering free Whois Privacy Protection on all new and renewed domain names.
After comparing many many Newsletter platforms I found out that MailerLite is the one that has the best mix of features at an affordable price.

One of the most well-known cloud storage services to share files with your clients.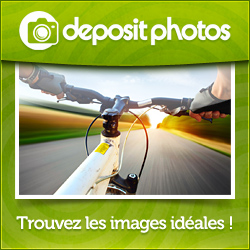 The Solopreneur Design blog is illustrated with stock photos bought from this site.


A website that gives you cash back when you shop on popular platforms like eBay, Amazon, AliExpress, Staples and many many more. You only need to login to their website and click on their links to visit your chosen store.
Do you constantly visit a website for changes? VisualPing can do it automatically for you.
Make customizable invoices in the language of your choice. It lets you calculate taxes automatically. Their free plan will let you send invoices to 5 customers.

Do you hate typing, or do you have difficulty putting down your ideas? This voice recognition software will listen to you and put your words in a document.
Do you hate working in silence? This website has a large variety of background noise to help you concentrate.
Free tool to record and convert audio.

This very generous VPN provides you with 10GB of free protected Internet access each month so you can keep up with work even though you are on a wifi network you don't entirely trust.